New basket road rail boom showcased by Platform Basket
Pascal Wayne - MAY 31, 2017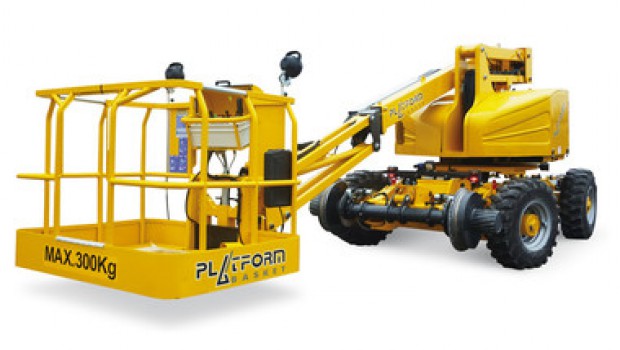 The Italian manufacturer Platform Basket has unveiled during the IAF Exhibition held in Munster from 30 May to 1st June 2017, the new self propelled articulated Road Rail boom lift RR14 EVO3.

The RR14 EVO3 is designed on the basic existing RR14 EVO and features 14 metres of working height, three mode steer and four wheel drive providing a travel speed on tracks of 19kph. It also offers two digital display screens one on the platform controls and one next to the lower controls to help operator to ease their job while working.

Furthermore, the new unit has a standard spring loaded pantograph system with a choice of blades. This system has a graduated blade for reading the vertical deviations of the cables to within a range of plus or minus 550mm. The results are immediately displayed on the two main screens.

The RR14 EVO3 includes as well the Platform Basket's proven superstructure leveling system.