Construction of $5.2bn shipyard in Saudi Arabia
Charlotte Divet - Contributing Editor - MAY 31, 2017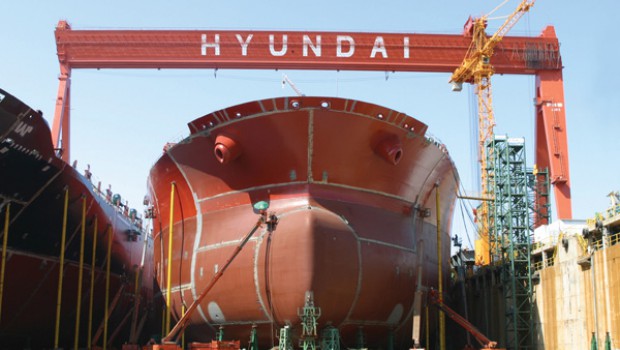 On May 31, a shareholder agreement has been signed between the Saudi Arabian national petroleum and natural gas company, Saudi Aramco, the National Shipping Company of Saudi Arabia, Bahri and Hyundai Heavy Industries to build a world-class maritime yard.

The joint-venture agreement includes the establishment, development and operation of a shipyard in Saudi Arabia.

Saudi Aramco statement said: "The integrated maritime yard will be the largest in the region in terms of production capacity and scale."

The new facility is to have capacity to manufacture four offshore rigs, over forty vessels including three VLCCs and service over two-hundred and sixty maritime products annually.

Located in the port city of Ras al-Khair, the shipyard is expected to enter into operation in 2019 and reach its full production capacity by 2022.

It is worth $5.2bn.

Image credit - Hyundai Heavy Industries Co