Balfour Beatty wins HK$2bn water park project in Hong Kong
Charlotte Divet - Contributing Editor - JUNE 2, 2017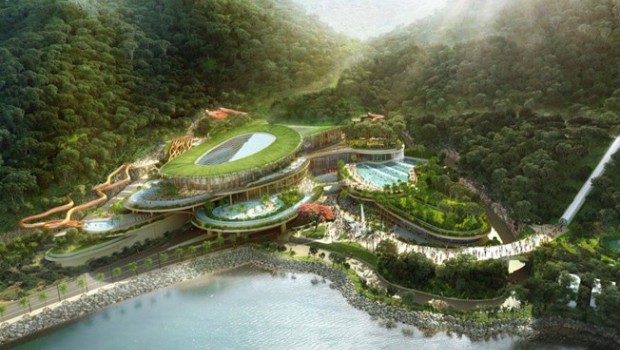 The international infrastructure group, in joint venture with Gammon Construction, has been awarded contract by Ocean Park Corporation to build Hong Kong's first year-round, all weather water-park at Tai Shue Wan.

The Ocean Park Water World project is to be located in Hong Kong and cover over 693,000 square feet.

Balfour Beatty and Gammon Construction are committed to construct the main structure, fit out and set up the various indoor and outdoor attractions.

Gammon Construction is also to carry out mechanical and electrical services installation as well as other building services work in order to support the water park's specialist systems such as wave generators and a water filtration plant.

Gammon Chief Executive, Thomas Ho, commented: "We are pleased to have secured this exciting development, where our expert capabilities and experienced team provides our client with the skilled partner they need to safely deliver complex projects."

The facility is besides to feature glass walling and shell shaped roofing with a translucent skylight system. This will allow to have a view of the South China Sea but also to reduce artificial lighting use.

750 employments are to be created during the construction phase peak.

The water park project costs HK$2bn.

Image credit - Balfour Beatty