New location for North East Line extension unveiled in Singapore
Charlotte Divet - Contributing Editor - JUNE 7, 2017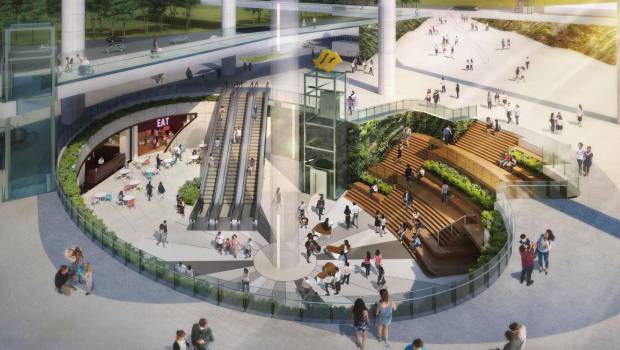 On June 7, the Land Transport Authority (LTA) has announced the alignement and station location for the 1.6km long North East Line extension (NELe) to open by 2023.

Initially planned for 2030, the LTA has decided to bring forward the NELe project's completion in order to support develoments in Punggol North area.

The LTA is willing to develop Northshore District and Punggol Point District with new residential estates as well as the Punggol Digital District, Singapore's pilot Enterprise District which includes JTC Corporation's mixed-use developments and the Singapore Institure of Technology's new campus.

The creation of new Punggol Coast station (MRT) would add a seventeeth station to the NEL comprising five interchange stations.

The objective is to enhance rail connectivity from Punggol North to the city centre and other parts of Singapore reducing travelling time by up to 15 minutes. Moreover the project is to transform the district into an attractive live-work-learn-play environment for residents, workers and students.

LTA Deputy Chief Executive (Public Transport, Policy & Planning), Mr Jeremy Yap said: "This is the first time we have used such an approach when designing a station. We envision the station to be a vibrant community hub that brings commuters together in the heart of Punggol North. Unique to the Punggol Coast Station will be more open public spaces inside the station for friends and colleagues to socialise. Those who will be working and learning within the future Punggol Digital District will be able to organise various activities at these spaces."

Tenders for the project realization are called this month in order to start construction work in the first half of 2018.