Manitou unveils its new backhoe loader at Intermat Asean
Charlotte Divet - Contributing Editor - JUNE 8, 2017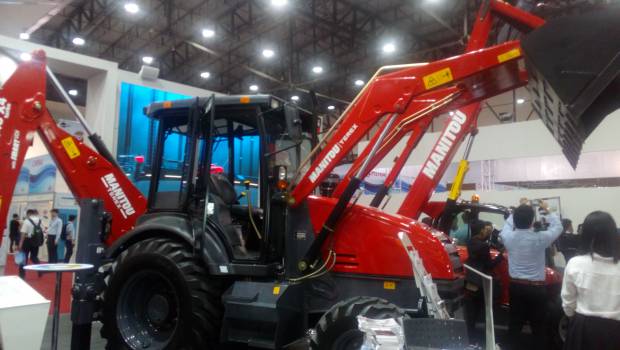 At the current Intermat Asean trade show held in Bangkok, the global company, specialized in all-terrain material handling, has presented its new model manufactured at the Terex facility located in India.

The first edition of Intermat in Asia has started today in Bangkok.

At this occasion, Manitou, which has recently acquired Terex Equipment Private Limited in India, has showcased its new model of backhoe loader, the TLB-844S. The machine has been manufactured by Terex's facility in India.

Antoine Chazelle, Vice-President Sales & Marketing of Manitou APAC (Asia-Pacific) commented: "The Manitou group is excited about presenting this new backhoe loader produced in Asia for Asian customers. We are able to offer our customers a new option, which meets their everyday construction needs. We also offer a complete range of spare parts and services. We will continue to provide more and more solutions based on listening to our customers."

The TLB-844S backhoe loader features a wide bucket on the front of the machine and a backhoe on the back that allow the operator to dig and load without changing machines. They also contribute to reduce energy consumption and increase productivity.

At the trade show, Manitou also exhibits its best-selling MTX-625 telehandler which has a small overall width of 1.81 metres allowing the operator to manoeuvre around cramped work sites.

The 180 ATJ articulated telescopic work platform, the MRT-X 1840 rotating telehandler are also on show at Intermat Asean.

Image credit- The TLB-844S backhoe loader