JCB unveils three new machines at Intermat ASEAN
Helen Whitman - Contributing Editor - JUNE 9, 2017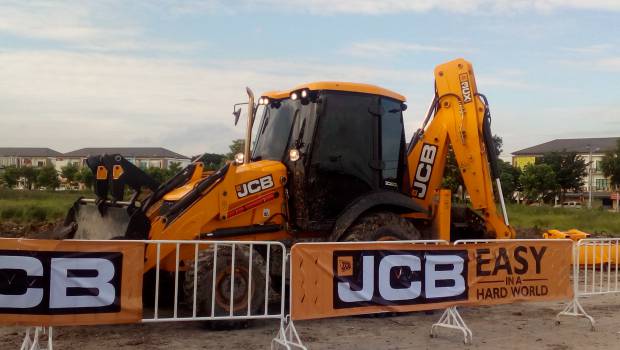 At the ongoing trade show, the global manufacturer of construction equipment is showcasing its last models comprising, the JS305 tracked excavator, the JCB116 Soil Compactor and the JCB 51R compact excavator.

At Intermat ASEAN held in Bangkok, three new JCB's machines are on display.

The JS305 tracked excavator features simple mechanics, strong design and tough parts. It has been designed to be more productive and to operate on a wide range of construction projects in an equally wide range of environments.

The JCB116 Soil Compactor is the second new machine presented by JCB at the show. It features an updated design and is particularly efficient to realize better compaction in less passes. It also provides customers with fuel savings of up to 15%.

The third unveiled model is the JCB 51R compact excavator which is perfectly recommended for highway construction. It offers a winning combination of manoeuvrability, agility and lift performance. It also contributes to good value for money.

Tom Cornell, Managing Director, JCB Southeast Asia, commented: "Thailand is our number one market in Southeast Asia and we are seeing a sharp increase in sales here. As far as we are concerned the exhibits we are bringing to INTERMAT deliver the perfect match for our ambitions in Southeast Asia. Our in-depth knowledge of the sector and unique market insights means that we can provide JCB customers in the region with superior products which fit their needs and make things easier for them."

Others JCB's existing world-class range of machines are also on display at Intermat ASEAN such as the 3CX backhoe loader and the 560-80 Loadall telescopic handler.

Image credit - JCB 3CX backoe loader