Intermat Asean 2017: Success Story
Helen Whitman - JUNE 22, 2017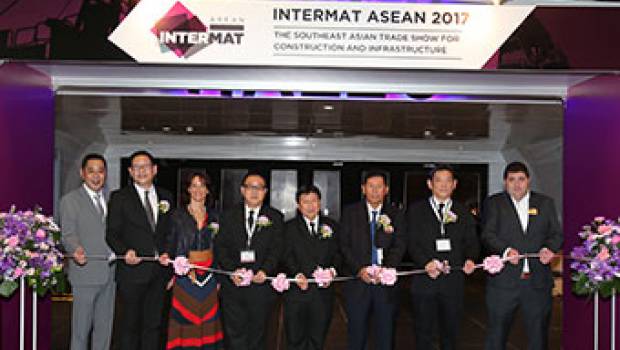 After three days of the very productive exhibition of Intermat Asean held in Bangkok, Thailand, the co-organizers Comexposium and Impact Exhibition are fully satisfied with the first inaugural edition and thank those involved.

As expected, more than 300 exhibiting brand and companies including the major player in construction and equipment industries have responded positively and showcased their latest machinery and equipment to 4.680 visitors from over 43 neighboring countries.

Intermat Asean has become a global meeting place for the industry, as 20% of the visitors were from outside Thailand including China, Cambodia, India, Japan, Korea, Malaysia, Myanmar, Singapore and Vietnam.

Isabelle Alfano, Construction Business Unit Director Comexposium Group stressed "Intermat Asean aims not only to be the local but the regional exhibition. Thailand, with a growth demand in construction activities particularly in infrastructure, railway and housing, the country can be the hub of all southeast Asian countries. Intermat helps exhibitors and visitors with business matching services, also bring contents in the seminar, and of course the live-demonstration outdoor which is the special highlight of the exhibition and one of the key point of the show".

The first result of Intermat Asean is very encouraging and promising, the goal is considered met. The co-organizers are very heartened to generate the general sense that had facilitated business and therefore met the industry's needs in Southeast Asia.