Fassi, new cranes in the medium duty lifting range
Helen Whitman - JUNE 23, 2017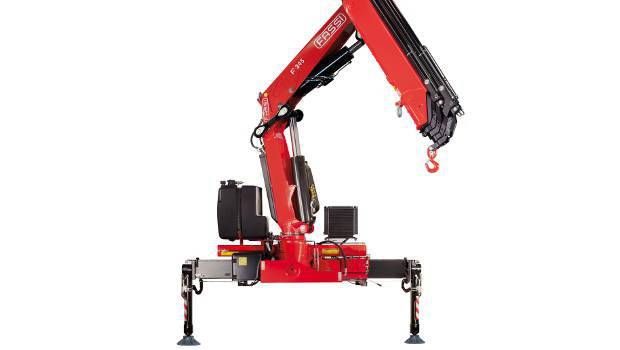 Fassi, Italian manufacturer has unveiled two new XE models F345A xe-dynamic and F345RA xe-dynamic cranes.

To enhance its XE range, Fassi has presented the two new models belonging to the HC1 HD5 S2 class (if fitted on trucks) which provide a maximum lifting capacity of 33.4 tonne/meter, with a maximum hydraulic horizontal outreach of 20.5 m. The outreach can be increased up to 26.7 m when combined with six telescopic booms along with the L214 hydraulic extension. In addition, the new units were designed to perfectly fit on 3-axle vehicles thanks to its weight and dimensions.

The new F345A model is a rack and pinion rotation crane while the F345RA offers continuous rotation on a slew ring. Both are supplied as standard, together with the tried and tested FX500 control system and the D850 hydraulic distributor bank, Fassi RCH/RCS radio controls and FSC-S or H stability controls.

The new cranes are available in various versions with a maximum of up to eight hydraulic booms in the standard configuration, and in three versions with a short secondary arm.