Liebherr unveils the new piling and drilling rig LRB16
Helen Whitman - JUNE 29, 2017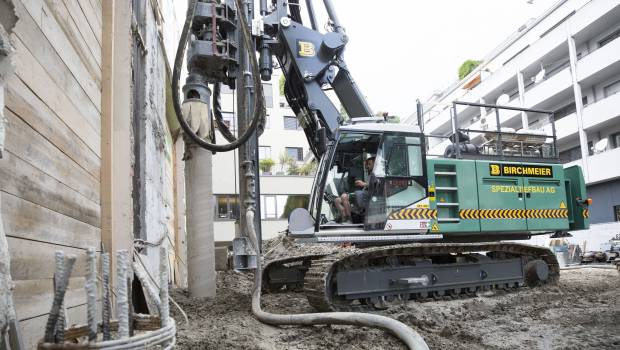 Liebherr has presented its new piling and drilling rig type LRB16, which is compact and providing high stability and various assistance systems to ensure precision.

The new LRB 16 designed to response to the diverse requirements of deep foundation work, this machine gets its name from the sledge's travel distance which is around 16m. With its compact design, the new unit can provide an operating weight of barely 48 t.

As the LRB 16 is equipped with an innovative hydraulic concepts which reduces engine power, the machine can reach with ease high performance while keeping fuel consumption low. More, the machine has a Liebherr diesel engine, only a mere 390 kW/523 hp and can meet with the currently valid emission regulations. The LRB16 has also a reduced engine speed of about 1,700 rpm.

Another innovative point, the new cabin design which provides a high operator comfort, the new LRB 16 can be easily transported in one piece including mounted counterweight, with only 43.5 t of transport weight.

Liebherr, with the LRB16 offers a very high performance all-round piling and drilling rig for diverse applications within the deep foundation sector.