Klubb, third facility dedicated to truck mounted AWP
Helen Whitman - JUNE 26, 2017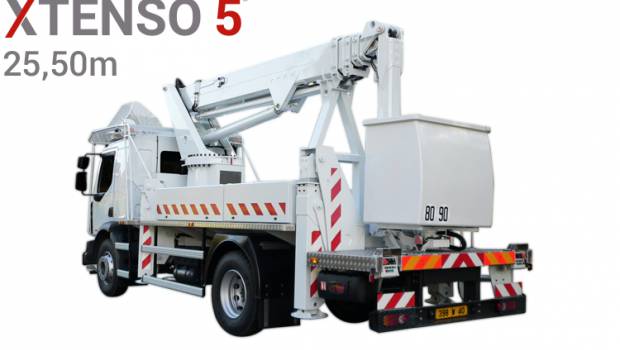 Klubb a manufacturer of aerial platforms has inaugurated on June 22nd, a new facility of French department Seine-et-Marne (Eastern of Paris) to increase the production capacity to meet its expansion for French and abroad market.

The new facility of 13,000 sq meters will contribute to increase the production capacity to reach 1,700 aerial platforms with articulated jib per year, as currently, the facility located at Ferrières-en-Brie (Seine et Marne Region) opened on 2016, produced already 1,000 platforms per year.

The new units were designed with Comilev's know-how in aerial platforms the Xtenson range, which provide a working height from 18.5 to 25.5 m, and a lateral outreach from 13.9m to 20m.
Note that all of these models feature a 280 kg basket capacity and a 180° articulated telescopic jib.

Julien Bourrelis, President of Klubb has stated " The company has realized in 2016 a revenue of 50 M€, in progress of 20%. Currently, the company has invoiced 150 aerial platforms for export. The production is organized to meet both French and abroad demand with dedicated logistics based on the shipment of ready-to-fit kits adapted to the specificities of each market".