$151M elevated promenade to improve coastal resilience in New York
Charlotte Divet - Contributing Editor - JUNE 1, 2017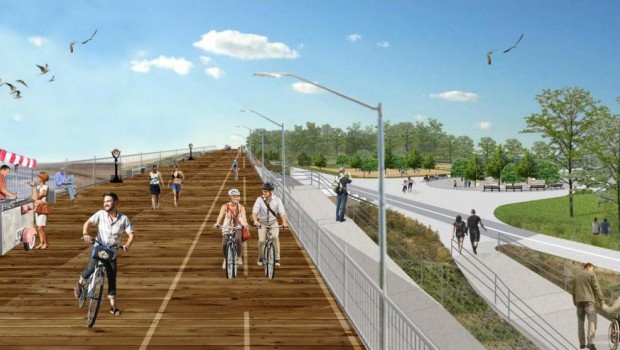 The Governor Andrew Cuomo has invested in an infrastructure project to improve the resilience of Staten Island's east shore and enhance waterfront access for surrounding communities.

The multi-use elevated promenade is to be built twenty feet above sea level to protect against storm as big as the hurricane Sandy which occurred in 2012.

It is to feature a 7km-long seawall stretching from Fort Wadsworth to Oakwood Beach. New wetland habitats and recreational amenities are to be created including promenade, biking and pathways as well as easy access to public beaches.

Andrew Cuomo said: "This innovative project takes into account the diverse needs of the affected communities, protecting against future devastating weather events, enhancing access to the shore, creating vibrant, thriving wetlands and bringing peace of mind to those living along the Staten Island coastline. New York will continue to work tirelessly to ensure that vulnerable communities are equipped with resources to protect against extreme weather while incorporating community input and building for future growth."

In order to ensure the project meets the need of the community, the Department of Environmental Conservation will organize interactive community-based design forums.

A final design is expected to be completed in the winter of 2018. Then, construction could start in 2019 for a completion in 2022.

The project stands a $151M state investment.

Image credit - governor.ny