Two Colas Canada companies win contracts for SWCRR project in Alberta
Jean Marin - JUNE 1, 2017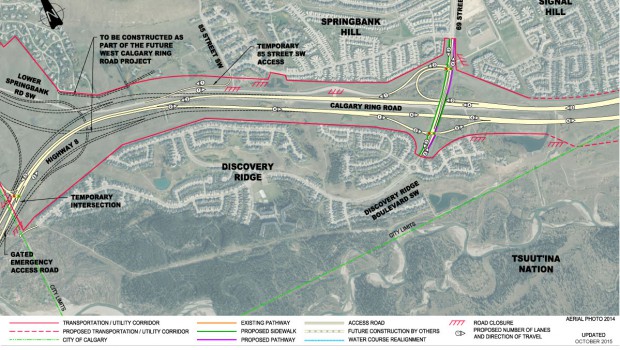 Alberta Highway Services Ltd (AHSL), the maintenance Colas company and Standard General Calgary, specialized in road construction have been selected to respectively manage maintenance and construction works on the Southwest Calgary Ring Road (SWCRR) project in Alberta, Canada.

The SWCRR project aims at improving safety and traffic congestion in and around Calgary. It involves the construction and maintenance of 31 kilometers of six- to eight-lane highway, fourteen interchanges, forty-seven bridges and a tunnel.

The public-private partnership concessionaire, Moutain View Partners (MVP) is operating the project. It has appointed Standard General Calgary to manufacture and apply all the asphalt concrete required which is around a million tons for a total of CA$95M.

The Colas Canada company, AHSL has secured the maintenance contract for the section under construction.

Work on the project has already started and should meet completion in October 2021.

The contracts are worth both CA$300M.

Image credit - Transportation Alberta