The future of construction, a new house in only 3 days!
Grace Galante - JUNE 26, 2017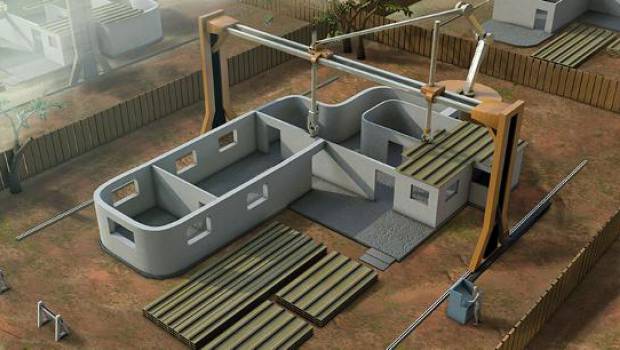 With Contour Crafting construction 3D printed method, houses can be printed within only 3 days!

It is said there will be 11 billion people living on Earth by the year 2100, half of the world's population currently lives in the cities and by 2050 it will be closer to 75 percent. So, the construction industry has to be built faster and conventional construction methods may not be up to the challenge.

Dr. Behrokh Khoshnevis, the creator of Contour Crafting, one of the first methods of large-scale 3D printing involving the techniques of the use of large but lightweight robotic 3D printers capable of rapidly putting down layers of building material to create entire buildings in a matter of days or even hours, directly at the construction site.

To realize this project in a large scale, Contour Crafting has asked Doka Ventures to take 30% of state in the company. Nevertheless, Dr. Khoshnevis will remain the majority shareholder, President and CEO.

The first generation of the Contour Crafting 3D printers will have a reach of 24 to 40 feet depending on the model, and a user-selectable length that could be larger. Also very lightweight for construction machines, at less than 800 pounds, the printers are also very simple to take apart and put back together. The build can proceed with only one or two certified operators there to monitor it.

The robotic 3D printers will be built in a facility in EL Segundo.