China undertakes new high-speed railway in Russia
Helen Whitman - JUNE 22, 2017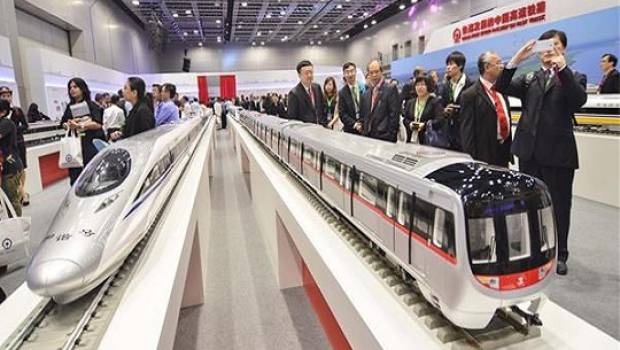 A MoU (Memorandum of Understanding) has been signed between China Railway Group and Ural Highway to build a high-speed railway connecting Yekaterinburg to Chelyabinsk, involving a total investment of $2.5 billion.

The flying distance from Chelyabinsk to Yekaterinburg is 195km (121 miles) and driving distance is 220km (137 miles) and takes currently five hours. With this new project, the high-speed rail link is expected to cut the time between two cities to approximately one hour and 10 mn as the train is expected to run at a speed of up to 250km per hour.

This huge project of 200km-long high speed rail line will certainly contribute to develop the region's economic and generate benefit to local people as it will be part of the high-speed transit corridor passing through the major capitals Berlin, Moscow, Astana and Beijing.

China had allowed for the first time in last April, a State-owned company to get fully involved in an overseas project in terms of design and construction in Indonesia and as the Chinese company's overseas business keeps expanding, China Railway Group has signed in 2016 overseas contracts worth a record 102.5 billion yuan ($15.04 billion), up 49.6 percent year-on-year.

In the first quarter of this year, the company has announced an amount of 15.58 billion yuan ($2.3 billion) for newly signed overseas contracts, which was up 131.8 percent from the same period last year. Also, the net profits had increased 15.32 percent year-on-year to 2.62 billion yuan ($380million).